JUNE 5, 6, 7th 2020 Retreat Postponed, ala Covid 19
Stay tuned for a future version, most likely 2021
Recenter, Relax, and Reclaim your JOY! Deep yoga practice, heavenly hot springs, and time away in nature converge in this magical Retreat.
Submerge yourself in a cleansing, rejuvenating weekend of Iyengar Yoga and natural Hot Springs at the Bodhi Manda Zen Center, a humble, peaceful residential retreat site in Jemez Springs, New Mexico.
Simple, cozy lodgings, truly delicious and nourishing farm-to-table vegetarian meals, seva and plenty of time to soak (and cold plunge in the nearby river!) provide the perfect compliment to expanding your spiritual horizons and getting grounded in your practice though immersive Yoga Sadhana.
Deepen your practice and reclaim your JOY through asana, pranayama, meditation, and sutra study. Meditate in the beautiful Zen temple at dawn, or sleep in – your choice! Relax, unplug, reset, and reconnect with the earth and your own inner source.
Join us! All levels welcome. Deeply inclusive, rooted in healing justice.
Last year was SO magical and meaningful, I'm thrilled to return! It's perfectly timed at the transition of Spring into Summer, during a beautiful full moon.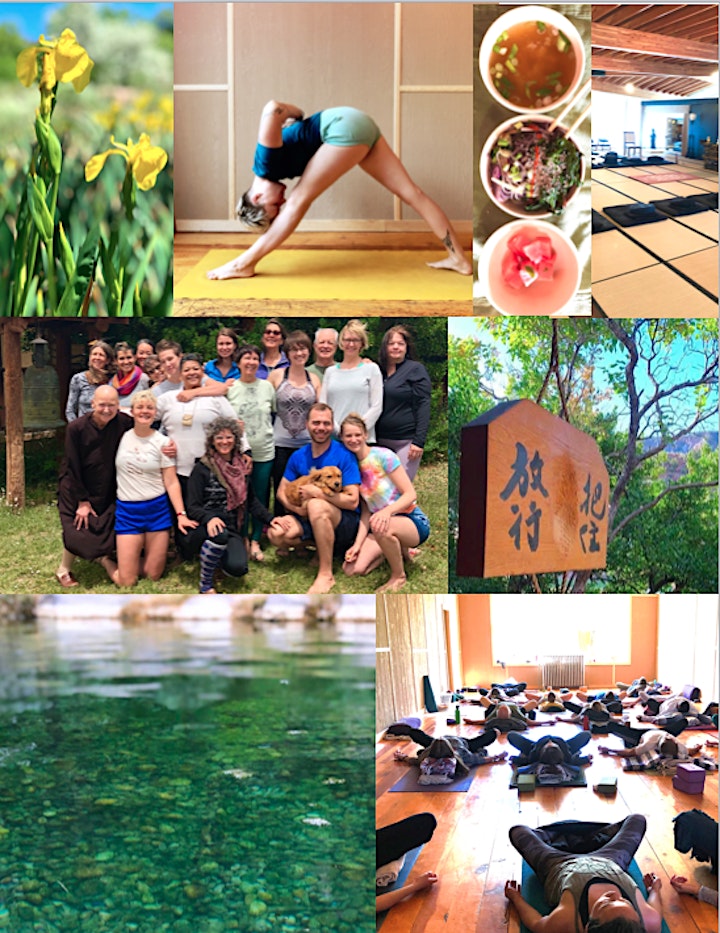 3 Partial Scholarships are available for People of Color, Queer and/or Trans practitioners! Email Avery at averyasana@gmail.com for the simple application process.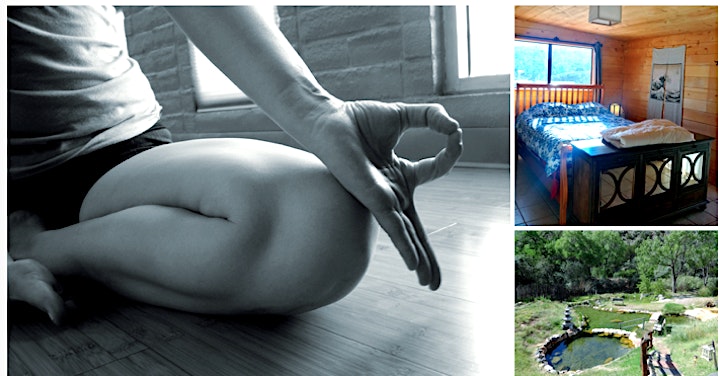 What you'll get if you sign up:
2 nights, 3 days at the peaceful Bodhi Manda Zen Center
Delicious breakfasts, lunches, and dinners prepared with love in the Bodhi kitchen, inspired by whats in the garden.
4 deep yoga workshop sessions with Avery, a total of 10 hours of practice! Plus meaningful opening and closing circles.
A blueprint for your home yoga practice to take home, with an option to add on extra continuing support from Avery post retreat
Unlimited soaking in the gorgeous natural hot springs
Optional morning meditations with Hosen
A special gift!
Time in pristine nature, away from technology.
Retreat begins Friday June 5th at 4pm, and ends Sunday afternoon.
Massage will be available. Ohhhh yeah.
First 10 registered guests get entered into a drawing for a FREE MASSAGE!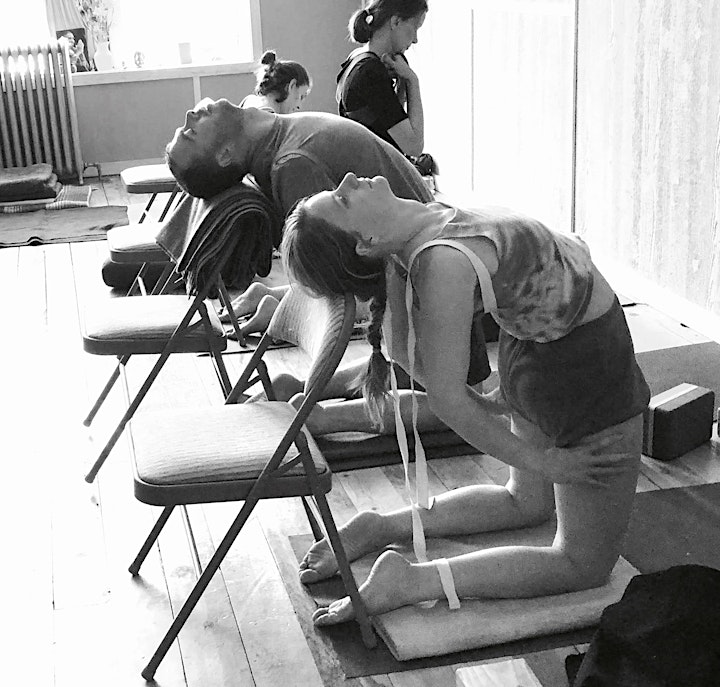 Testimonial from a participant from last year:
"The retreat was exactly what I needed on so many levels. Every piece of it came together perfectly— the meditation, the yoga, the hot springs, the food, the entire balance of work and rest…
I am so glad that I had the chance to take a deeper dive, to clarify and recommit to my practice. I feel like I did a lot of hard work this weekend, both physically and emotionally, the good kind that brings you closer to your best self.
You have an incredible way of both demanding a lot from your students, fiercely and without apology, and also expressing a deep level of care for each of us as individuals and helping us to clear away the obstacles in our path. I'm so grateful to have found such an amazing teacher.
I also wanted to thank you for beginning the retreat with asking for pronouns and respecting them. I have very few people in my life who use my correct pronouns, and it was so freeing to be able to bring my whole self into the retreat, as you said."
-R.C.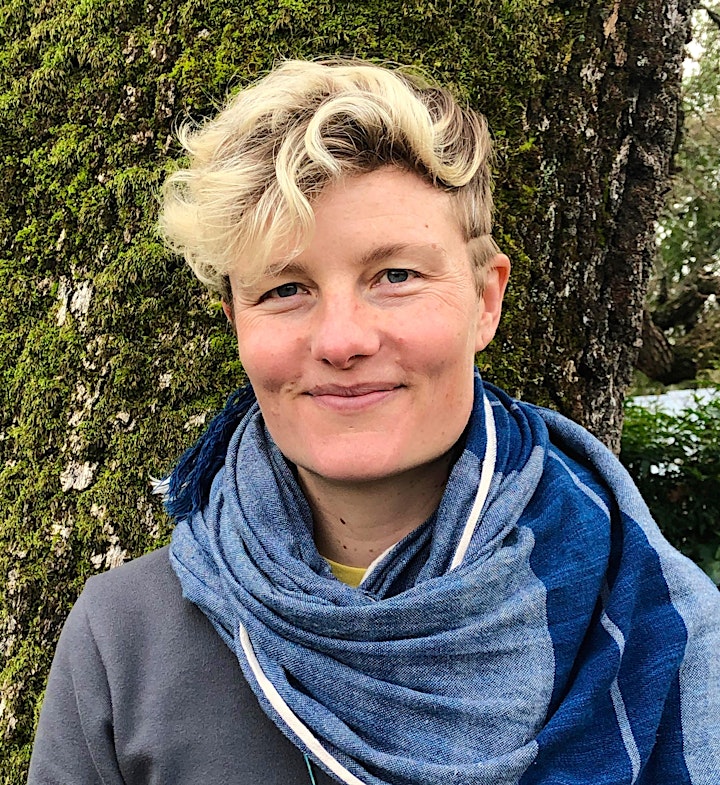 Avery Kalapa, Certified Iyengar Yoga Teacher (CIYT), has been practicing yoga for 20+ years and teaching since 2004. She has studied with the Iyengar family and many others around the US and in India. The beautiful Iyengar method, experiential anatomy, Patanjali's Yoga Sutras, Vipassana meditation and healing justice are foundational to her practice and teaching. Precision, playful courage, and commitment to the spiritual dimension enliven her teaching.
Avery brings a depth of skill, rigor, and compassion which creates not only safety and accessibility, but inspiration and transformation. She understands our inner spiritual work and awakening to be inseparable from and essential to our work for peace and justice in the world. Yoga, a healing practice rooted in liberation, fortifies our ability to thrive amidst systemic oppression.
Avery also holds a BFA, is certified in Yoga for the Pelvic Floor, Trauma Informed Street Yoga, and yoga for children; and ERYT500 and YACEP through Yoga Alliance. In addition to teaching retreats in the US and abroad, workshops, classes, and private sessions, Avery helps run ABQ Queer Trans Community Yoga and is a mother of two. She loves living in Albuquerque, NM.
Sign up here! If you have questions email Avery at averyasana@gmail.com or give me ring at 505 244 0570.
https://www.eventbrite.com/e/iyengar-yoga-hot-springs-retreat-at-bodhi-manda-with-avery-kalapa-registration-96588373425